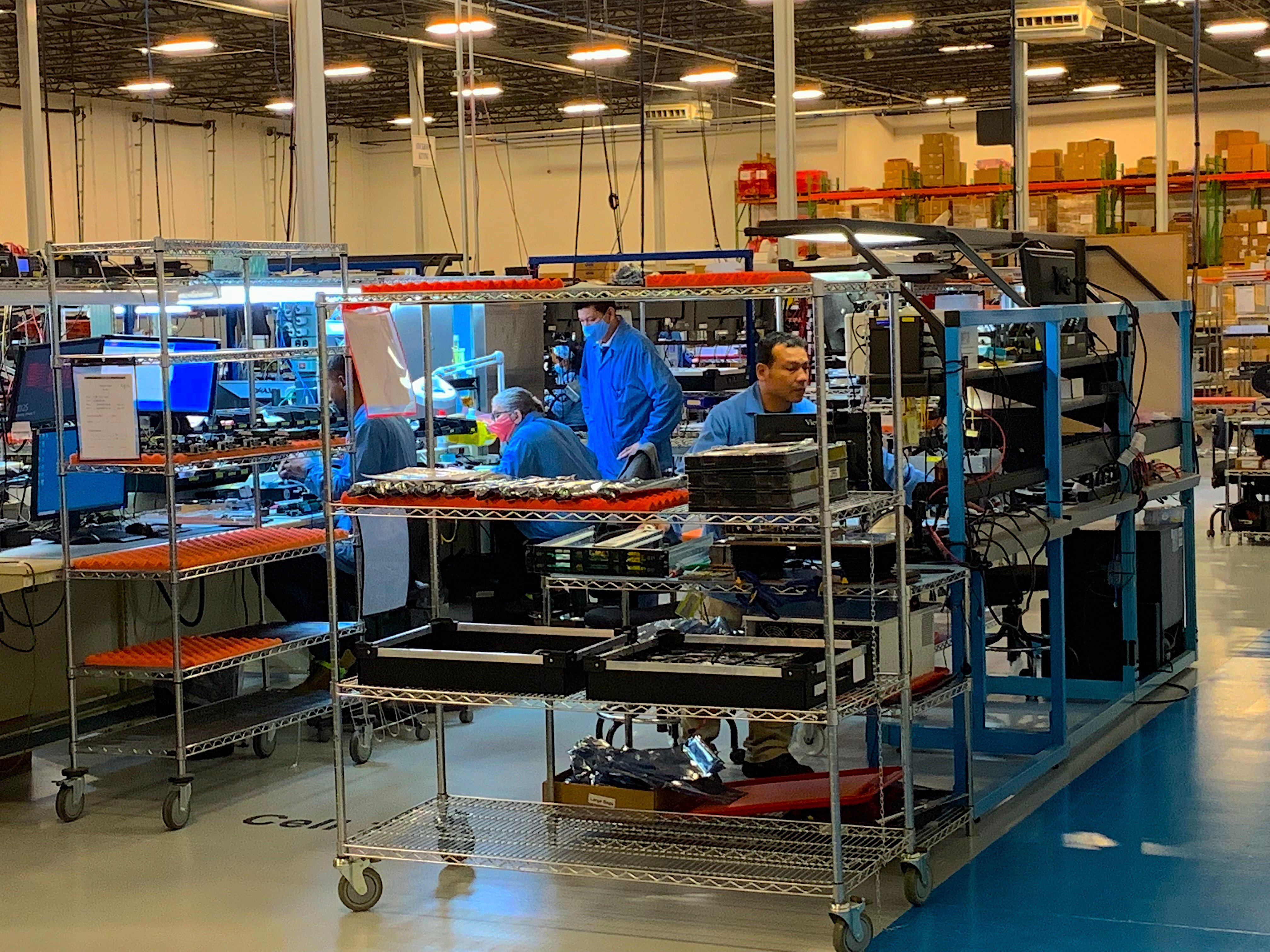 There is a constant push to field ruggedized compute and storage products with enough processing power to allow our warfighters to stay in front of our adversaries.
This new direction raises an important question: Can industry supply the "speeds and feeds" needed to support our country's advanced battlefield and artificial intelligence applications while still being secure?
In a world of server and embedded-based compute technologies, industry is continually attempting to engineer out the bottlenecks in these computer systems that prevent faster, more accurate computations. These corrections are critical for many of our defense systems, including those that provide radar processing, electronic warfare, SIGINT, and weapons control processing.  
To bring solutions to the battlefield, industry has partnered with technology providers like Intel, AMD, and NVIDIA.  Such partnering breaks through traditional procurement processes and allows for tighter integration of these technologies into broader weapons systems.
For example, many global military prime contractors are anxious to arrive at Intel's Sapphire Rapids processor and PCIe generation 5.0 technology coupled with DDR5 memory.  These products provide significant increases in processing speed and throughput in addition to major cyber protection features integrated into Sapphire Rapids.  
In this case, the trick for the primes is to partner with suppliers with advanced access to these technologies from Intel and who have engineering and manufacturing capabilities to customize board and package designs incorporating these features into a prime contractor's specific requirements. 
Having suppliers with secure supply chains and manufacturing operations in the U.S. helps overall cyber protection and allows prime contractors to meet growing Made in America program requirements.
In this time of global supply chain uncertainty – especially relative to electronic components – it is also critical for prime contractors to work with companies who can rapidly "engineer in" alternate parts to alleviate component shortages quickly.  Many competitors in this space depend on Chinese or Taiwanese manufactured motherboards, integrating them into their products. 
As a result, those companies become wholly dependent on their Asian board providers, who themselves get stopped for several months when they experience parts shortages.   The ability to "engineer in" reduces potential program slips from several months to a small number of days/weeks when components suddenly become unavailable.
Trenton Systems proudly stands as one of the few companies to provide robust, durable, and secure solutions to the military.  As an extension of our customers' technical and program teams and a preferred partner by Intel and NVIDIA, we will be the first company to provide ruggedized PCIe generation 5.0 servers to our aerospace and defense customers.  
In this collaborative environment, our customers will be able to test and integrate these technologies much sooner in their program timeframes which ultimately reduces program schedule, cost, and technical risks.