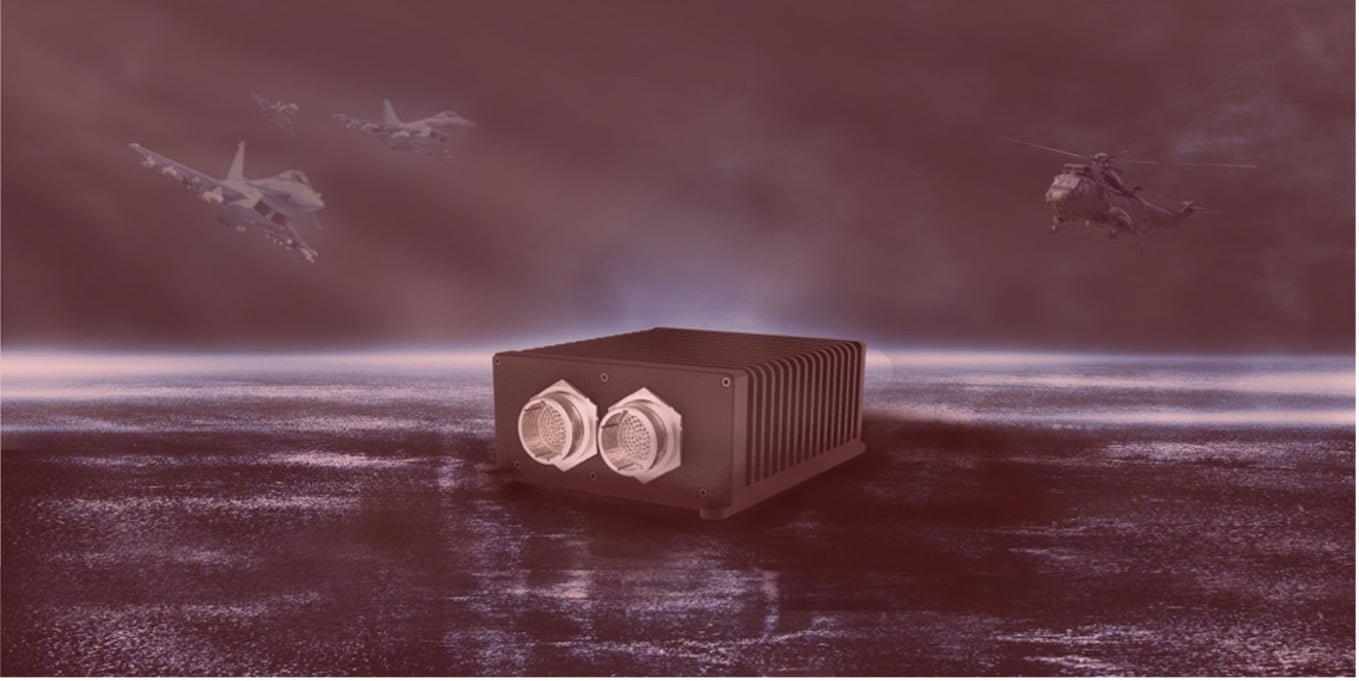 Graphic: a Tactical Advanced Computer (TAC) system, coming soon
Trenton Systems, a manufacturer of cybersecure, rugged, made-in-USA computing solutions, is supplying its Tactical Advanced Computer (TAC) to L3Harris Technologies in a multimillion-dollar provision for a Department of Defense (DoD) aircraft program.
The TAC family is Trenton's forthcoming line of rugged, sealed, and fanless embedded computers, based on the COM Express Type 7 architecture. Designed to support dedicated functions and embedded data processing, the TAC bridges the gap between Trenton's aim to provide high-performance edge computing support and its decades-long provision of versatile, customizable, multi-purpose server solutions.  
The custom TAC family systems supplied to L3Harris will help drive real-time aircraft communications on several DoD aircraft.
"We were made aware that there was a need for the program, and our exceptional sales and engineering teams were there with L3Harris every step of the way, customizing, tweaking, and ultimately helping the DoD meet their embedded computing requirements," said Michael Bowling, CEO of Trenton Systems. "We're excited about and grateful for this incredible opportunity. This is a crucial, mission-critical defense program with multiple provisions for years to come." 
Each TAC system weighs roughly 5 to 6 pounds, has operating temperatures between -40C and +70C, is rugged, sealed, fanless, and passively cooled, and is designed to meet MIL-STD-810, DO-160, and other military and industrial standards. Each system includes a next-generation Intel processor, 32GB of RAM, a TPM 2.0 cryptoprocessor, Gigabit Ethernet capabilities, two MIL Type 38999 connectors, a high-speed, high-capacity, front-removable SSD, and support for a GPU via MXM.
"The TAC is also proudly made in the USA using parts and components sourced from a secure supply chain," said Sean Campbell, Chief Commercial Officer at Trenton Systems. "It can also be equipped with an NSA-approved encrypted SSD powered by NIAP-listed software to help protect our customers' sensitive data. It's truly an all-in-one computing solution for customers needing a rugged, small-form-factor embedded computer with data-at-rest security technologies and, of course, American-made quality and reliability."
Learn more about the TAC family or contact Trenton Systems to discuss your SFF mission computing requirements. 
About Trenton Systems
Trenton Systems designs, manufactures, assembles, integrates, tests, and supports made-in-USA rugged servers, SFF embedded computers, workstations, processor boards, PCIe backplanes, storage systems, blade servers, PCIe expansion kits, mini PCs, and various custom high-performance computers for programs and applications operating in harsh environments worldwide.
Founded in 1989, Trenton Systems provides the defense/military, government, industrial, and commercial markets with in-house engineering, testing and support services, computer life cycle planning, revision control, a five-year warranty, and customization/configuration support.
Trenton Systems' rugged computers and components meet or exceed UL, CE, FCC, ITAR, and military standards (MIL-STD-810, MIL-STD-461, MIL-DTL-901, DO-160, etc.), are backed by a five-year warranty and in-house support, and are manufactured in the company's Lawrenceville, Georgia, USA facility, which is certified to ISO 9001:2015 quality management standards.