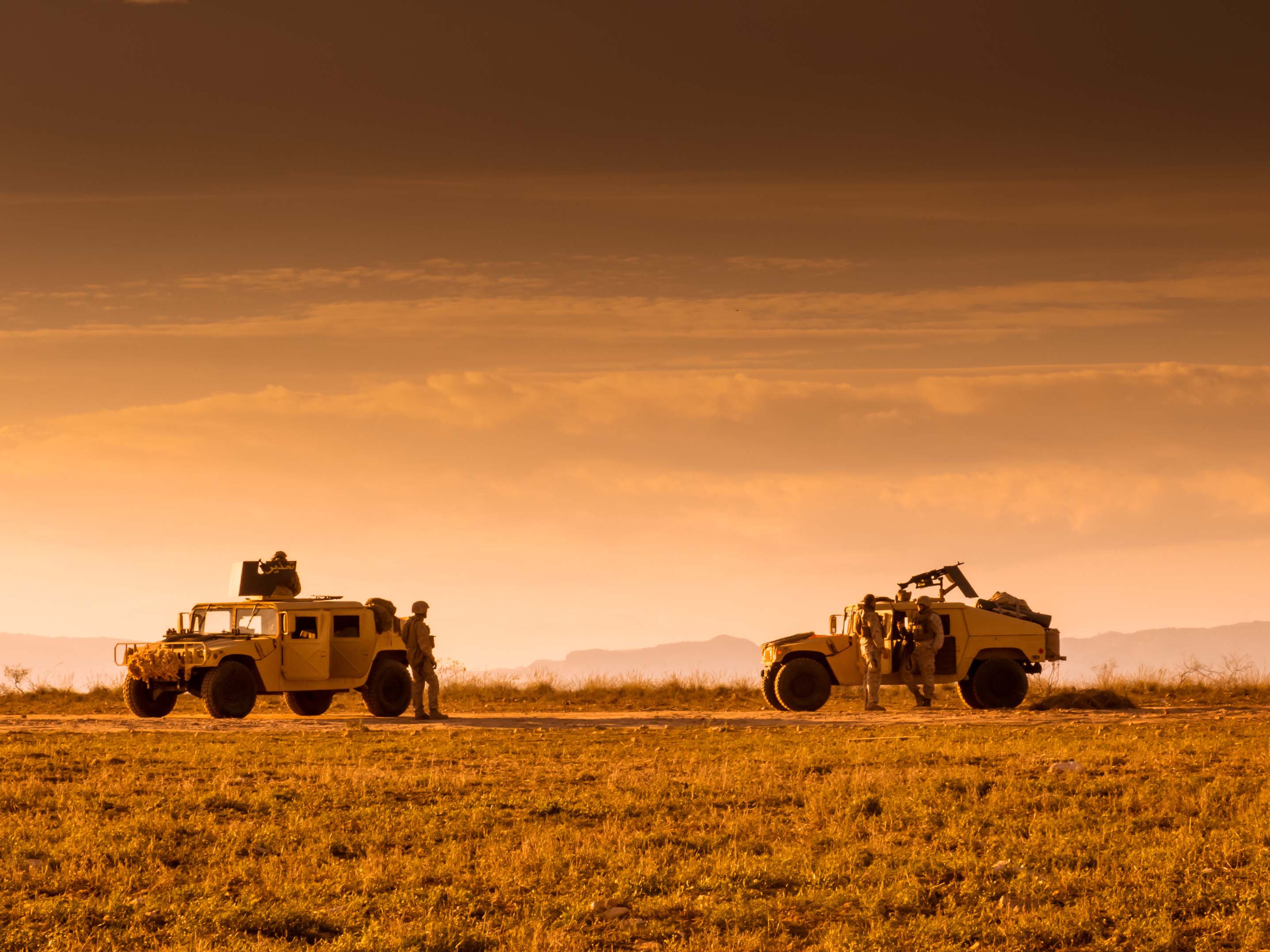 The U.S. Department of Defense aims to spend nearly $3 billion on information technology in 2021. Explore the benefits of MOSA-aligned hardware solutions that represent cost-effective and flexible alternatives to standards like SOSA or HOST.
What is MOSA/SOSA?
Military users are pushing the industry to develop MOSA-aligned computer products (Modular Open Systems Approach) not to get locked into proprietary hardware.
Formerly known as Open Systems Architecture or Open Systems Approach, the U.S. Defense Standardization Program (DSP) defines MOSA as "A technical and business strategy for designing an affordable and adaptable system. A MOSA is the DoD preferred method for implementing open systems, and it is required by United States law."
The concept of Open Systems Architecture is nearly as old as digital computing. For decades, users have been pushing manufacturers away from their proprietary, non-interoperable architectures into software standards like POSIX or hardware standards like VITA's VMEbus and to define standards for data communication such as Ethernet or TCP-IP. Notably, proprietary products like Microsoft Windows have become so popular that they have become a de-facto industry standard.
The Defense Standardization Program outlines some critical benefits of MOSA:
 

Significant cost-saving or avoidance

 

Schedule reduction and rapidly deploy new technology

 

Opportunities for technical upgrades and refresh

 

Interoperability, including the system of systems interoperability and mission integration

 

Other benefits during the sustainment phase of a significant system
Any computer architecture that adheres to these principles is essentially aligned with MOSA. Current industry working groups define two primary MOSA-supporting hardware standards:  Sensor Open Systems Architecture  (SOSA) and Hardware Open Systems Technologies (HOST). They both lay on top of the OpenVPX (ANSI/VITA 65-2017) hardware specification and form factor.
When do I need them?
SOSA focuses on sensors—radar processing, sonar, signal intelligence, communication intelligence, and others. HOST covers a broader spectrum of applications. While SOSA and HOST both successfully control the proliferation of custom, proprietary VPX backplanes by defining specific profiles, many inherent OpenVPX characteristics limit their applicability:
High cost of hardware, caused by the niche and emerging nature of the technology and by sole-sourced parts like VPX connectors, ejectors, and retainers (see Figure 4)

Longer time to market, causing processor technology to usually lag one generation behind

Limited power draw per slot (270W in 3U and 380W in 6U) will limit the per-board compute performance. In comparison, the processor board on a Trenton 3U BAM will accept power dissipation from onboard CPUs, GPUs, and I/O of more than 1500W

Limited backplane throughput, as compared to tightly coupled multi-processor interconnects such as Intel's UltraPath Interconnect (UPI) used on standard server architectures.

Systems unable to scale smaller than the minimum size of a 3U VPX system. Many platforms, including UAVs, wheeled vehicles, or man-wearable devices, require Small Form-Factor (SFF) solutions.
Are there alternatives?
Yes. Here are some benefits of MOSA-aligned computer solutions that scale both at the high-performance and server-class side of the spectrum; they also scale at the small form factor, edge computing side.
Significant cost savings or avoidance
On a sizeable military program, the cost is not simply the acquisition cost, but the Total Ownership Cost (TOC), the total costs of a product or service throughout its lifecycle. TOC is represented by the formula Purchase price + operation costs, representing a more long-term picture.
Check out Illustrative System's Total Ownership Costs throughout various stages.
Not all costs, however, are evenly distributed. Decisions in the early phase of a program will typically lock in 90-95% of the overall TOC and determine the full mission capability.
Check out the end of the post for seven different systems in which phases constitute the bulk of a program's lifecycle cost.
Over the last 25 years, the U.S. DoD, NATO, and allies have considered and used different architectures for mission-critical computers, servers, or edge computers:
Ad-hoc and bespoke products such as VPX/OpenVPX or the emerging SOSA

Commercial-grade products

Ruggedized Commercial Off The Shelf (R-COTS)
Not all three technologies will apply to the same applications, but in the case of a naval combat management system (CMS), for example, all three can be considered.
Ad-hoc technology is well-designed for harsh operating environments but expensive by nature, with typically a 5x to 10x price multiplier compared to R-COTS.
Commercial-class products are readily available and inexpensive, but they are inadequately designed for military environments and often require a protection "cocoon" to operate at the edge; consequently, they tend to fail more often. A protection Cocoon will be realized by racks, filters, heat exchangers, shock absorbers, coolers, etc. Cost of Operation & Maintenance (O.M.) will increase as equipment goes obsolete relatively quickly or after field failures.
R-COTS uses the same processor technology, reference platforms, and largely the same I/O connectors as commercial-class products. It runs processor boards with longer and better controlled lifetimes, hosted inside mechanical, kinetic, and thermal packages. As a result, it is well-adapted to its environment, requiring only a minimum cocoon (mostly I/O connectors and power conditioners) to operate on its platform.
Below is an example of one of Trenton's newest servers, the BAM. Click here for a more detailed overview.
Though purchasing lower-cost, commercial-class solutions may be more economical, such a decision may increase the TOC. Below is an image that demonstrates the TOC for Ad-Hoc, commercial-grade, and R-COTS server solutions.
Then, the R-COTS server seems to be the most cost-effective in reducing the overall TOC, irrespective of the initial purchase price.
Schedule reduction and rapidly deploy new technology
We design our processor boards here at Trenton based on prevalent form factors like ATX, COM Express, MXM, or PICMG 1.3. Unlike OpenVPX, these standards are not limited to military applications and are broadly used and proven in commercial and industrial applications.
A few weeks after Intel released its new Xeon Icelake-SP processor architecture, Trenton released its implementation on its rugged BAM server. Trenton has allowed its customers access to the highest processor performance and increased server protection with technology such as Intel PFR. Currently, such technology is still unavailable on OpenVPX.
A small form-factor, extremely ruggedized product, the Trenton TAC can be customized and adapted to the application's exact requirements in minimum time. From board to enclosure, all its components are designed under the same roof in Atlanta, Georgia, limiting the cross-dependence between suppliers and contributing to the fastest deployment.
Opportunities for technical upgrades and refresh
Form factor, interconnection, and environmental standards are crucial here. Maintaining them unchanged over several product generations allows a seamless insertion of new processor technology.
Modularity can be addressed by utilizing computer architectures that quickly scale up or down to adapt to new mission requirements. The Trenton modular MBS2000 blade server represents a perfect example of a system made of independent, removable processor modules with a global processor capability that can scale from 4 to 160 cores in a 2U format. Modularity here also brings maintainability and serviceability.
Interoperability of systems and mission integration
Compliance with standard management tools like IPMI enables centralized management of all resources, including computers, servers, switches, routers, and UPS. This, in turn, makes interoperability of systems and mission integration possible.  
For example, the removable SSD (Solid State Drive) used on the Trenton TAC edge computer is easy to take to another computer or data upload host, saving time and space by limiting the amount of technology needed to complete crucial tasks.
Perks during the sustainment phase of a significant system
Life Cycle Supportability and Reduced Obsolescence also represent significant benefits. Revision control allows a seamless deployment of new computers during the whole life of a platform.
MOSA does not address security and cybersecurity concerns, but both represent crucial considerations during any phase of a significant program. Here are the benefits of HPCs designed with security in mind.
Conclusion
Then, investing in MOSA-aligned computers seems to be a flexible and cost-effective alternative to traditional SOSA or HOST systems.
From enabling rapid deployment of new technology to presenting ample opportunities for technical upgrades, mission integration, and interoperability, MOSA-aligned computers present users with quick and effective collateral to accomplish whatever task is at hand, no matter where the mission leads.
Are you interested in learning more? Feel free to check out the rest of our website to learn more about our selection of high-performance computing solutions.
"Trenton has a solid history of building a strong culture of standardization and open architectures." Sean Campbell, Trenton Chief Commercial Officer
Sources:
 Figure 1: U.S. Department of the Navy, Total Ownership Cost Guidebook, 2014

 Figure 2: U.S. DoD, Operating and Support Cost-estimating Guide, 2014 
Abbreviation:
RDT&E: Research, Development, Test and Evaluation

MILCON: Military Construction

MP: Military Personal

O.M.: Operations and Maintenance

O.S.: Operations and Support

SCP: Service Cost Position

DoD: Department of Defense

TOC: Total Ownership Cost

SFF: Small Form Factor

IPMI: Intelligent Platform Management Interface

UPS: Uninterruptible Power Supply
 Figure 2: